Here's the standard issue LJB monthly mix (not to be confused with the
other extra-curricular mix
we did this month!) For once, it actually looked like it would be released in the same month it's named after, which i was rather pleased by, but zshare and my internet connection decided against it. We can but dream.
Anyway, this month's theme is the classy world of the trumpet solo. All the songs feature either a set-piece trumpet solo, or merely a trumpet being played on its own, at some point. Originally there wasn't going to be a lot of jazz in the mix (mainly because you could easily put together an entire mix featuring just great jazz trumpet solos) but a few excellent representative pieces made the cut. The main focus, traditional verse-chorus-verse pop songs with trumpet solos, and a couple of trumpet-led instrumentals, make up the rest.
Thanks for track suggestions:
Daniel
,
Emilie
, Vix.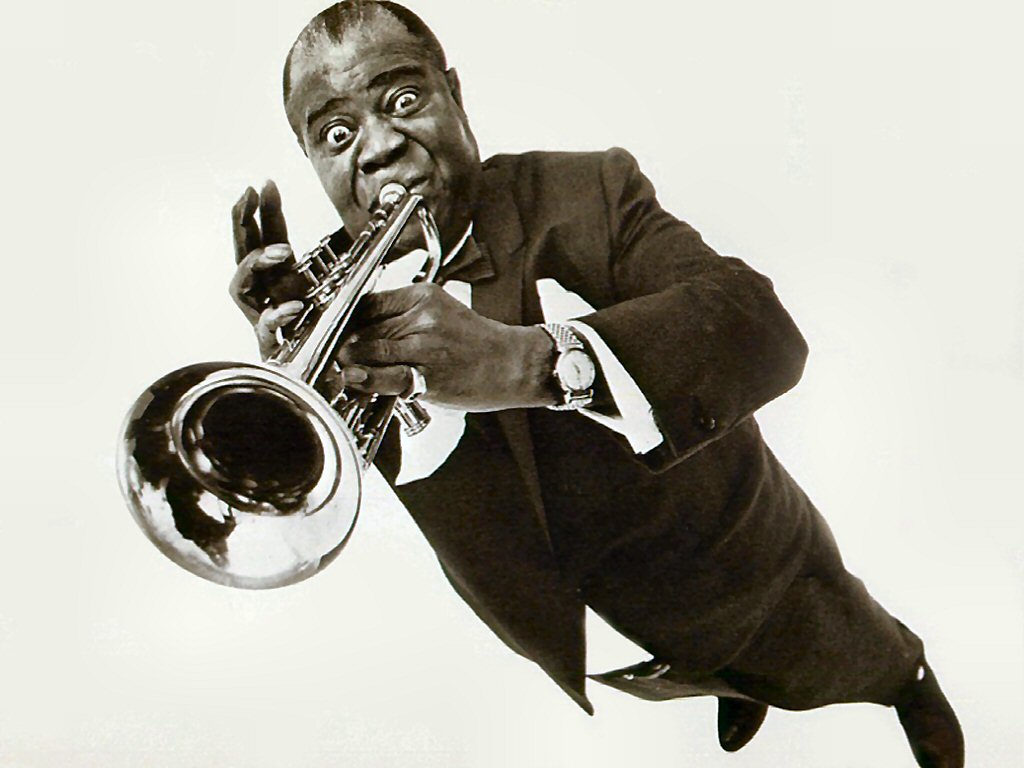 1. Ennio Morricone – "Il Buono, Il Brutto, Il Cattivo" (main title theme) (trumpet: Manny Klein)
2. Ornette Coleman – "Tomorrow Is the Question!" (trumpet: Don Cherry)
3. They Might Be Giants – "Your Racist Friend" (trumpet: Charlie Spalvida)
4. Dead Kennedys – "MTV Get off the Air" (trumpet: John Leib)
5. NOFX – "Eat the Meek (dub mix)" (trumpet: El Hefe)
6. Arab Strap – "The Night Before the Funeral" (trumpet: Alan Wylie)
7. Tom Waits & Crystal Gayle – "This One's from the Heart" (trumpet: Jack Sheldon)
8. Cake – "Italian Leather Sofa" (trumpet: Vince Di Fiore)
9. Neutral Milk Hotel – "The Fool" (trumpet: Scott Spillane)
10. Oliver Nelson – "Stolen Moments" (trumpet: Freddie Hubbard)
11. Smog – "The Morning Paper" (trumpet: Thymme Jones)
12. John Coltrane – "Blue Train"1 (trumpet: Lee Morgan)
13. Manic Street Preachers – "Horses Under Starlight" (trumpet: Sean Moore)
14. Louis Armstrong – "A Kiss to Build A Dream On" (trumpet: well, Louis Armstrong)
15. Donald Byrd – "Sister Love" (trumpet: Donald Byrd)
16. Elvis Costello – "Shipbuilding" (trumpet: Chet Baker)
17. The Weakerthans – "Bigfoot!" (trumpet: Michael Barth)
1 For some reason, this one just will not upload. Odd.